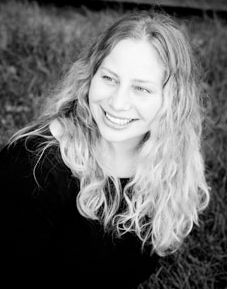 Heather Lawrenz has been "artsy" her whole life, but was bit by the jewelry bug 15 years ago, after taking a basic jewelry-making class. Her passion for creating and networking led her to launch her own jewelry line in 2003, and although her styles have evolved, her love of non-traditional materials has remained constant. Found objects and natural stones inspire the jewelry she designs, and she finds gratification in bringing together unexpected components. Her current jewelry lines feature colorful metal components that she cuts from decorative tins, and upcycled leather from purses and belts. Heather designs out of her home studio in MN, where she lives with her supportive husband, and sassy Mini Schnauzer. With each new design, she strives to create beautiful jewelry that women want to wear every day. Find Lawrenz Jewelry online at lawrenzjewelry.com or at art fairs, galleries, and boutiques around the US.

How did you get started in jewelry design? In 1999, I took a basic jewelry making class, and I was hooked! Since then, I have eagerly learned new techniques, such cold connecting and metalworking each year.

Do you have a method, source, or tool you look to use for inspiring your designs? I often start with a color palate I want try, or a particular shape of stone or found object to work around. Most recently, I have been having tons of fun scouring second-hand shops for decorative tins that I can cut up to use as focal pieces, or accents in my jewelry.

How often do you work on your jewelry designs? Nearly every day. If I am not physically creating jewelry, I am searching Pinterest or fashion magazines for inspiration. When I hit a creative block, I sort my collection of beads and findings, and that organizing inevitably sparks ideas for different color and stone combinations. As a bonus, I often unearth beads I had forgotten I had, and remember the designs I had wanted to try.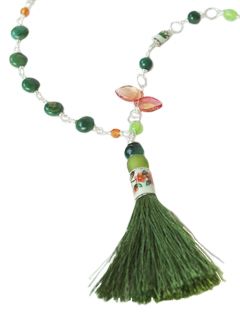 How would you describe your design style or technique? My style has evolved over time with each new technique I learn, or found element I use in my designs, but I would say my overall style is "refined organic".


Do you work in any other mediums beside jewelry design? I have an art background in drawing and printmaking, and in the future I plan to incorporate these mediums into my jewelry, or do some collaborative pieces with other artists who work in 2-D.

What are your favorite stones to work with and why? Kyanite, labradorite, jade and rhyolite. These stones have depth and variegation that naturally show a color palate starting point for me.

What are your favorite shapes and sizes to work with and why? Trillion and marquis shapes. I enjoy giving them a very simple wire wrap, which lets the stone take center stage.


What's your favorite jewelry trend right now? Re-purposing! I love that most people have a general understanding and appreciation of green craft, and keeping things "out of the stream". My friends and customers are eager to help me find my raw material, and see what I will turn it into.

If you could pick one person living or not to wear your jewelry, who would it be and why? Rachel McAdams as one of her characters in a movie, because she tends to play real women with quirky fashion sensibilities, and has fun with her style.


What's next? What are you working on now? I am constantly looking for the next raw material to re-purpose and combine with more traditional jewelry elements.

© Dakota Stones. All RIghts Reserved. Wholesale Gemstones Beads Supplier and Distributor